earthwork
site restoration
---
Whether the job involves demolishing a home, replacing a pipeline, or constructing a new building, site restoration is an important part. Opperman Construction Co. has a plan to accommodate all types of site restoration - large or small. Careful planning and execution ensures the worksite is restored to its pre-construction condition.
---
When it comes to restoration of smaller projects, such as curb or sidewalk, the site would be topped with black dirt, seeding and straw as part of the fine grading process. Jobs that span over a couple thousand square feet and up to several acres require restoration in the form of grass are ideal for hydroseeding. In either case, Opperman Construction Co. offers landscaping as part of the site restoration when a certain aesthetic needs to be maintained.
large applications
hydro-seeding
---
The newly laid seed, as well as all the nutrients the seed needs, are mixed together in a slurry of mulch and water. The moisture-absorbing qualities of the mulch present an ideal environment for grass to grow. When the site has uneven ground, tack is added to bind the mulch and prevent erosion. Overall, hydroseeding allows for growth of thick, healthy grass in large quantities while saving time and money.
Cost Savings
Avoid the extra cost for labor, materials and installation that come with sod
time savings
Reduce the amount of time it takes for installation and germination
growth benefits
Experience around 90% or more germination compared to 50% or less
---
Because of how much land hydroseeding equipment can cover in a short amount of time, this process is time and cost efficient for large jobs. Hydroseeding offers significant growth benefits over traditional seeding; the germination of grass seed as a result of hydroseeding is around 90% or more, compared to 50% or less with other methods.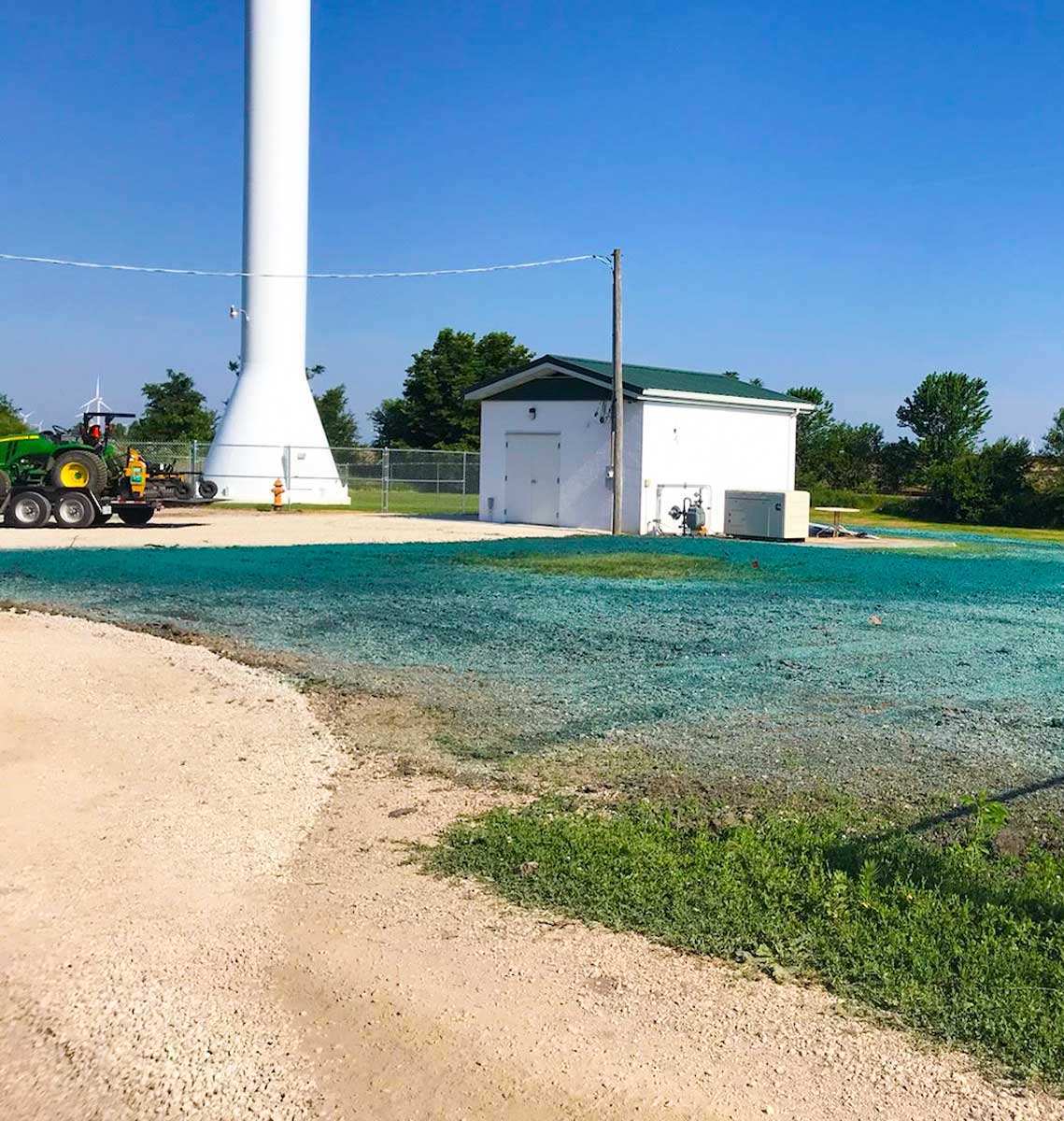 Have a construction project that needs done? Give us all the details, and we will send you a free no-obligation quote!