---
Count on Opperman Construction Co. for all your demolition needs - there is no job too big or too small. From the initial destruction to the thorough clean-up, our company has over one hundred years of experience.
hassle-free demo
how it works
---
The process is simple: you tell us what you need demolished and we take it from there. Opperman Construction Co. has equipment with the ability to handle any job, from small garages to large-scale commercial buildings. In addition to building demolition, we also work on driveways, concrete pads and foundations.
Prior to destruction of any structure, asbestos removal contractors are consulted to ensure safe removal of any dangerous materials beforehand.
parking lot
from start to finish
---
By utilizing a range of our services, Opperman Construction Co. is able to transform the eyesore of the town into functional space. The photo on the left shows the initial demolition of an old building in Peru, IL. After the site was cleared, concrete was poured to create a clean, useful parking lot.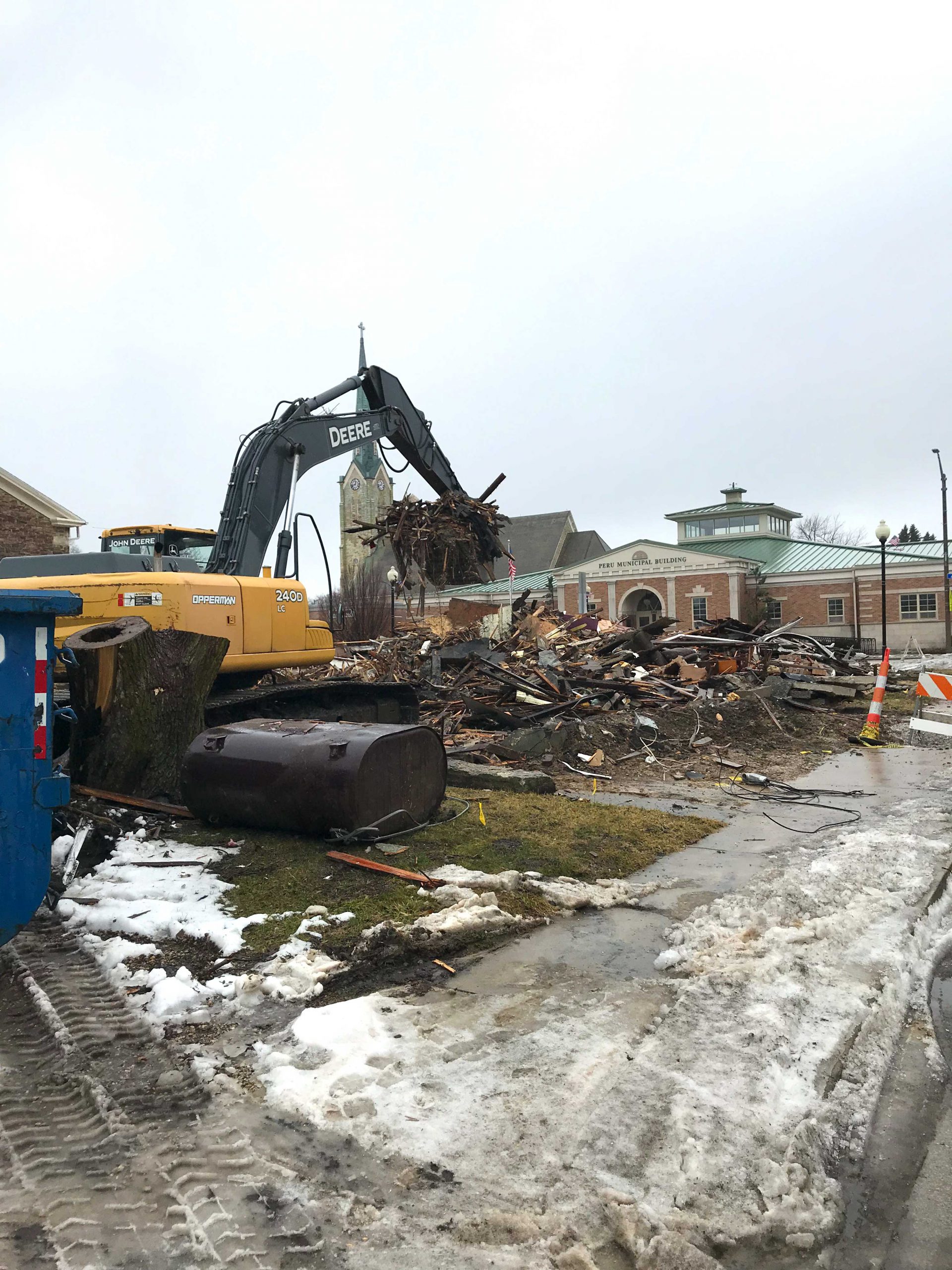 Opperman Construction Co. was able to keep over 7,000 tons of material out of the landfill by incorporating on-site recycling into the demolition process.
the next step
site restoration
---
Oftentimes, site restoration goes hand-in-hand with demolition. Following the destruction, Opperman Construction Co. ensures the land is restored to a usable form, sometimes through the process of hydro-seeding.
---
Have a construction project that needs done? Give us all the details, and we will send you a free no-obligation quote!